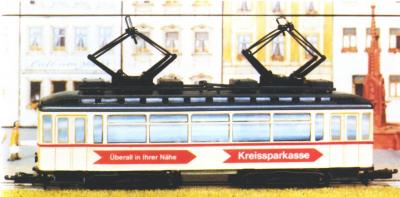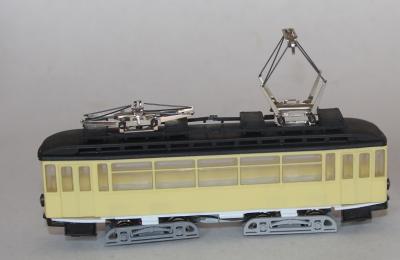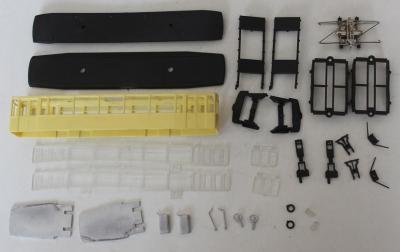 This kit is of the 4 axle bogie car with a single front light and a clerestory roof.
The kit includes plastic and white metal parts, and a working pantograph.
Additional detailing parts are available.
As it is, the kit can be used to model cars from Amsterdam, Dusseldorf, Heidelberg and Neuchatel amongst others, and with some modification it can be made into cars from Ellerstadt and Brussels.
This is an ex Gog model, now produced by Derek Lambelle.
Truck - MECON or equivalent