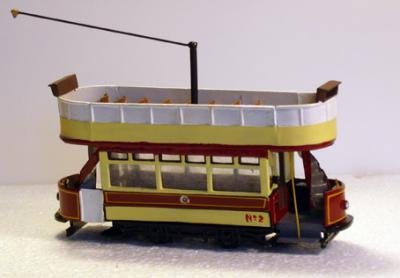 KW 006 Open Top Brush car
This kit is based on the standard gauge 16ft open top cars built in the early years of electric tramways and used in many different towns.
There are optional versions available with either 3 or 4 window lower sides, 90 degree or 180 degree stairs, open or vestibule dash and 6', 7' or 8'6" truck sides.
Note, our kits contain white metal or pewter parts only. In order to keep prices down, they do not include motors, seats, glazing, wire, etched brass fittings, trolley poles, figures, decals etc.