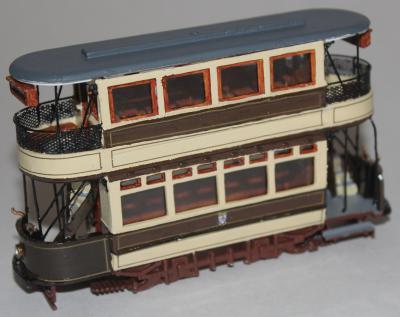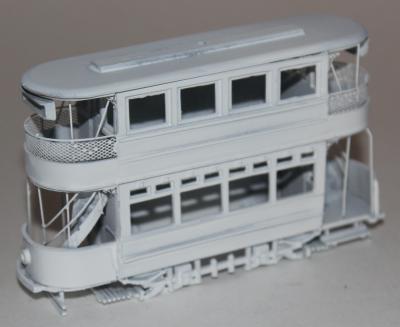 Dumbarton Balcony car
This kit is of the standard Brush 4 window lower, 4 window top deck car.
An example is Dumbarton Burgh and County Tramways cars numbers 1 – 6 trams which were built by Brush in 1907.
Truck - ME24S10 - see OO gauge motors section of this web site.
For transfers for this kit, see KW 007e Dumbarton transfers in the transfers section of this web site.