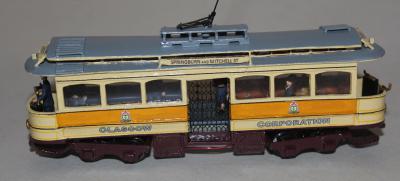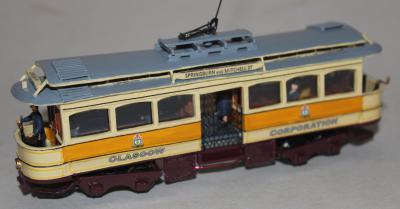 This kit is of the "Room & Kitchen" cars numbered 666-685. Number 672 is preserved in the Glasgow Museum of Transport.
These were Glasgow's first purpose-built electric trams. They were single deck vehicles with a central entrance, entering service in 1898. They were not successful and only lasted 8 years in service. One was converted to a mains testing car and is now preserved in its original condition.
The kit can be used to make either the original version or the mains testing car.
Note, our kits contain white metal or pewter parts only. In order to keep prices down, they do not include motors, seats, glazing, wire, etched brass fittings, trolley poles, figures, decals etc.
Truck - MEEW Equal Wheel Bogie