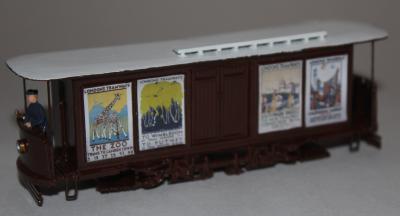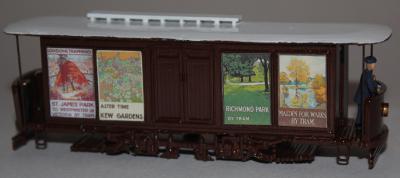 This kit is of the LCC class K works cars numbers 07-010. These four stores cars were built by Mountain & Gibson in 1909. They were used to convey many general purpose items between the carious car sheds, yards and depots.
They often carried LCC Tramways advertisements on the sides.
Truck - ME26S10 - see OO gauge motors section of this web site.
For advertisements for this kit, see KW 012 London adverts in the transfers section of this web site.