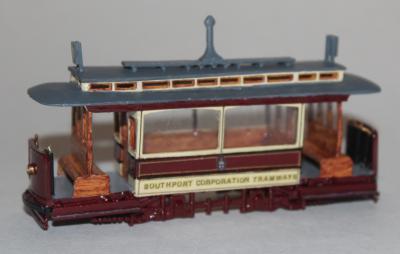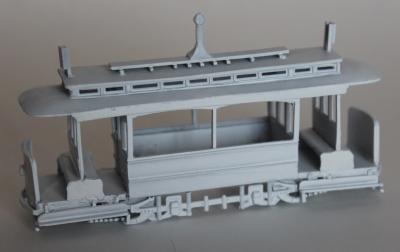 KW 016 Southport California car
This kit is of the Southport California cars in their original condition. They were given the odd numbers 1 to 17 (except 13). They were built by Dick Kerr and Company in Preston in 1900.
They were combination cars (enclosed / open) with open-sided seating areas fore and aft of a central saloon.
The central saloon had curtains, and striped canvas blinds could be used as windbreaks of the offside of the seating areas.
They car crimson lake dash and waist panels and ivory rocker panels.
Truck - ME24S09 - see OO gauge motors section of this web site.
For transfers for this kit, see KW 016 Southport transfers in the transfers section of this web site.