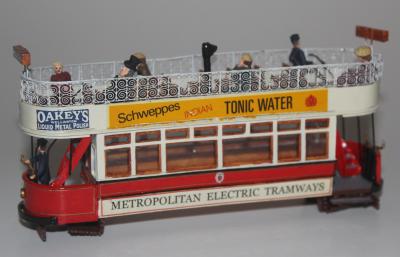 KW 019 MET Type B open top
This kit is of the MET open top class B car. These were numbered 1-70.
There were actually 2 groups of cars, 1-35 were built in 1904 by Brush, 36-70 were also built by Brush, but whereas numbers 1-35 had longitudinal seating throughout the lower deck, 36-70 initially had a mix of 3 seat longitudinal seats in each corner with two and one seats for 12.
Motor - MEMT - see OO gauge motors section of this web site.
For transfers for this kit, see KW 019 MET transfers in the transfers section of this web site.