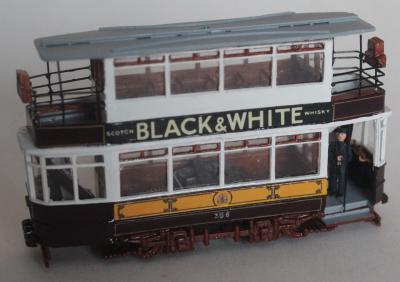 The Newcastle class E cars were numbered 193-229. They were double deck balcony cars and were built between 1912 and 1918. Some were built by Brush, some by Newcastle.
Motor: KW Trams (ex BEC) ME26S10 – Double drive, 26mm wheelbase, 10.5mm wheels or equivalent - see OO gauge motors section of this web site.
For transfers for this kit, see KW 025 Newcastle E & H transfers in the transfers section of this web site.