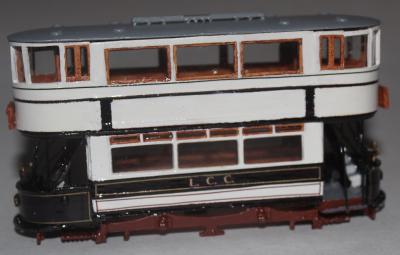 This kit represents one of the LCC Class M cars. These were numbered 1427-1476 & 1677-1726. Built by Hurst Nelson and Brush in 1910. They were designed as a shorter version of the Class E bogie cars with interchangeable components.
Truck - ME31D10 or equivalent - see OO gauge motors section of this web site.
For transfers, see KW006k LCC 106 transfers.