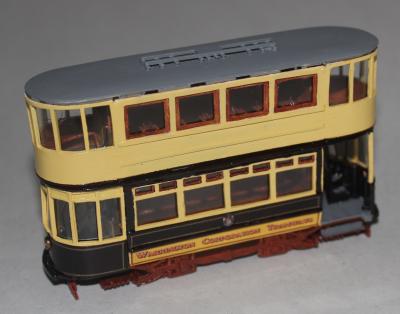 This kit represents one of the cars from the second batch of electric cars delivered to Warrington. They were built by Brush in 1920 and were numbered 22-27. They were originally built as unvestibuled balcony cars but most were later fitted with driver vestibules and enclosed top decks. This kit allows you to build a tram with either an open balcony or a fully enclosed top deck, and with or without driver vestibules.
Truck - ME31D10 - see OO gauge motors section of this web site.
For transfers for this kit, see KW 0034 Warrington transfers in the transfers section of this web site.