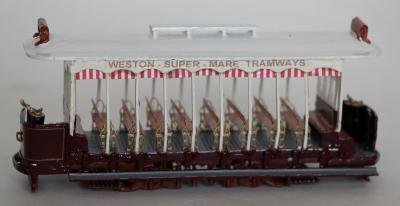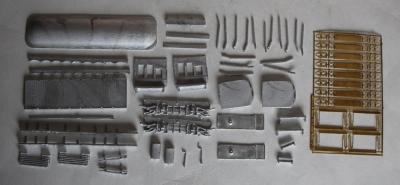 This kit is of the Weston Toastrack cars 13 – 16. They seated 44 passengers on 10 crossbench seats between the bulkheads
And on the one crossbench on each platform. The cars were bought for the tourists for use on sunny days, but were fitted with side blinds which could be pulled down in bad weather.
The kit includes the etched brass seats.
Truck Bogie: Tenshodo 24.5mm bogies, 9 mm wheels, or equivalent
For transfers see KW 057 tr in the OO gauge transfers section of this site.