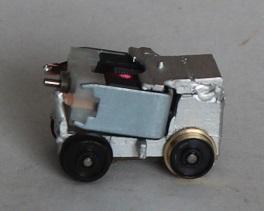 ME19S09 Short 4 wheel double drive truck, 19mm wheelbase, 9mm wheels.
This was requested by a customer to fit the John Whitehouse horse trams and a Majestic 6 window horse trams for which the normal BEC bogies at 18mm or 21mm wheelbases aren't quite right.
These was produced from the ex-BEC equal wheel bogie.