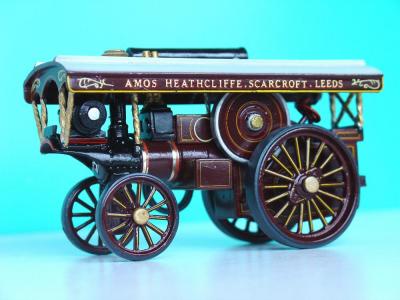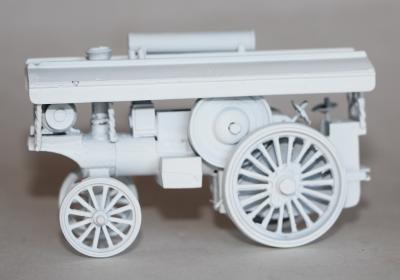 R102 Burrell Showmans Engine
Ex ABS Streetscene ex Anbrico kit R101 Burrell Showman's Engine
The first purpose built Showman's Road Locomotive left Burrell's St Nicholas Works in 1889 and carried both the name "Monarch" and the number 1451. Burrell's made 207 showman's engines, not counting the many conversions made from road locomotives and steam tractors, which was far more than any other firm. They were built for fast travel over long distances, 100 miles in 12 hours being possible where not hampered by tiresome local regulations about the times of day at which they could travel.