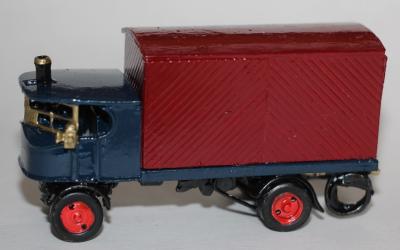 This kit is of the Super Sentinel steam wagons. These were of the 'undertype' design – with the engine mounted under the floor.
The Super Sentinel was introduced in 1923. Overall, 1550 Super Sentinel steam waggons were produced, the last 2 were built in 1958. Many of these had van bodies.
Note - this kit is of the complete kit, not just the van body.