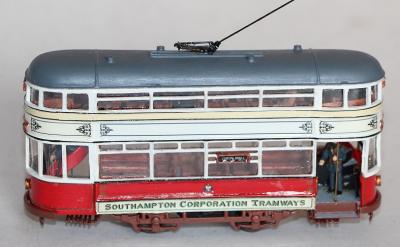 R440 Southampton Domed Roof
This kit is of the Southampton Domed Roof cars. A total of 51 of these cars were built at Portswood or rebuilt from other cars between 1925 and 1931. There were a mixture of curved and flush sided cars. Forty two were 4 windowed cars, eight had 3 windows and 1 (car 81) had 5. Thirty seven cars had Peckham P35 trucks, the remainder had Brill 21E trucks.
This kit is to build a 4 window, curved sided car with Southampton destination boxes.
Motor - ME34D09 or equivalent