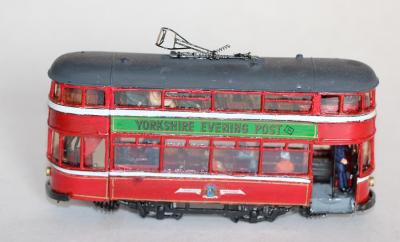 This kit is of the Leeds ex-Southampton Domed Roof cars.
All of the Peckham trucked cars were sold to Leeds in 1949 / 1950. Numbers 290-308 and 310-328 were allocated for the 37 cars, but only cars 290-300 entered service and nine of the cars never went to Leeds so were scrapped in Southampton. All of the cars that entered into service in Leeds had 4 windows and flush sides.
This kit is to build a 4 window flush sided car with Leeds destination boxes.