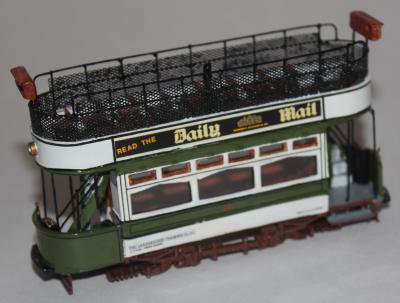 Lanarkshire OT car
This kit is of the Lanarkshire B type cars numbers 26 – 46 trams which were originally built by Brush in 1904-1906. Between 1921 and 1924 these were rebuilt with angled tops to the windows. The kit is of the rebuilt trams.
Truck - ME26S10 - see OO gauge motors section of this web site.
For transfers for this kit, see KW 006e Lanarkshire transfers in the transfers section of this web site.