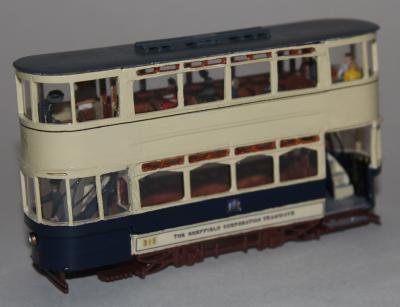 KW 010 Sheffield ex Newcastle
This kit is of the double deck cars that were bought from Newcastle and were then rebuilt as fully enclosed cars. In the Sheffield fleet they were numbered 311 to 324.
Truck - ME26S10 - see OO gauge motors section of this web site.
For transfers for this kit, see KW 010 Sheffield transfers in the transfers section of this web site.