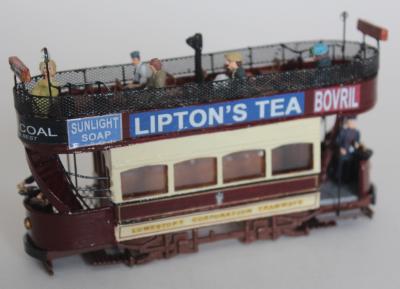 KW 015 Lowestoft open top car
This kit is of the Lowestoft open top cars numbers 1 to 15. They were built by Milnes in 1903/4.
Car 14 is preserved at the East Anglia Transport Museum, Carlton Colville.
Truck - ME24S10 - see OO gauge motors section of this web site.
For transfers for this kit, see KW 015 Lowestoft transfers in the transfers section of this web site.