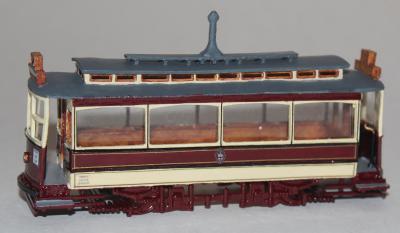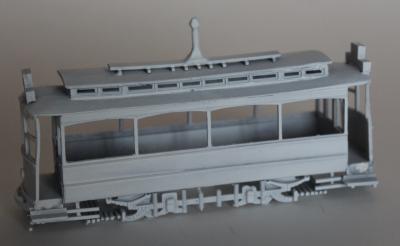 This kit is of Southport California car 45.
The original cars were given the odd numbers 1 to 17 (except 13). They were built by Dick Kerr and Company in Preston in 1900.
They were combination cars (enclosed / open) with open-sided seating areas fore and aft of a central saloon.
This kit is of car 45 which was converted to a fully enclosed 4 window car and was renumbered 45.
Truck - ME24S09 - see OO gauge motors section of this web site.
For transfers for this kit, see KW 016 Southport transfers in the transfers section of this web site.