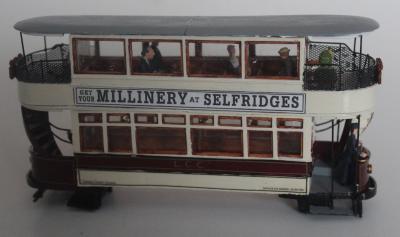 KW 020a LCC Class D balcony top
This kit is of the London County Council Class D cars after they were converted to balcony top cars. There were 100 cars, numbered 302-401. They were supplied by British Westinghouse. The first 75 bodies were built by the Brush Electrical Engineering Company and the remaining 25 by the British Electric Car Company.
Motor - MEMT - see OO gauge motors section of this web site.
For transfers for this kit, see KW 020 LCC transfers in the transfers section of this web site.