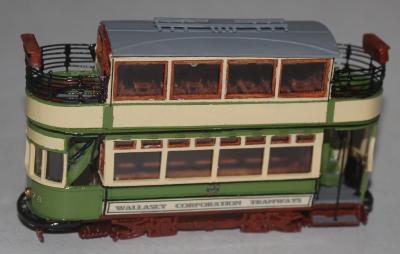 This kit represents one of the cars from the last batch of electric cars delivered to Wallasey. They were built by Brush in 1920 and were numbered 69-78. Car 78 is preserved at the Merseyside Tramway Museum. They were the last Bellamy roof cars to be built in the UK.
Truck - ME31D10 - see OO gauge motors section of this web site.
For transfers for this kit, see KW 0032 Wallasey transfers in the transfers section of this web site.