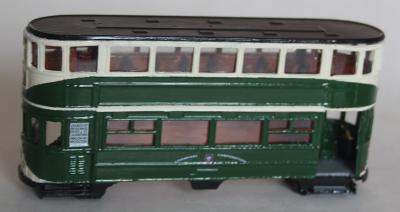 KW 054 Liverpool 770 class
This kit is of the Liverpool 770 batch of cars.
Cars 770 to 781 were built in 1933. They were mounted on EMB "heavy-weight" trucks.
Because of their new liveries, they were christened 'Green Goddesses'.
Some of the masters for the model are based on an original MTPS kit and a donation will be made to the MTPS for each of these kits sold.
Truck - MEEW (equal wheel bogie) or equivalent - see OO gauge motors section of this web site.
For transfers, see KW054 tr Liverpool 770 transfers.