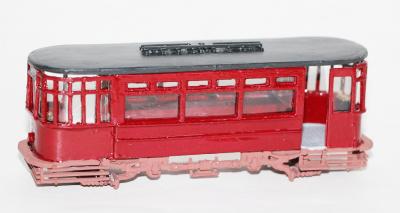 KW 059c Edinburgh Works 3
This kit is of the Edinburgh works car 3.
This car was originally built as cable car 51. Built by the Edinburgh District Co in 1908. It was converted to electric in 1923 and renumbered as number 10. It ran in passenger service until 1942. It then became rail grinder car 3.
Truck - ME34D09 or equivalent - - see OO gauge motors section of this web site.
For transfers for this kit, see KW 0059c Edinburgh transfers in the transfers section of this web site.