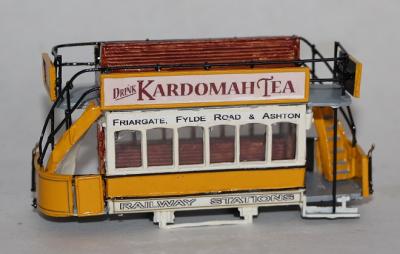 This kit is of the standard 6 window horse cars with curved top windows and knifeboard seats. They were 4 wheel open top double deck cars.
Similar cars were used in Bristol, Liverpool (type E), London (Pimlico), Manchester, Newcastle, Preston and St Helens.
The kit includes the seats and wheels.
Transfers and horses are available separately.