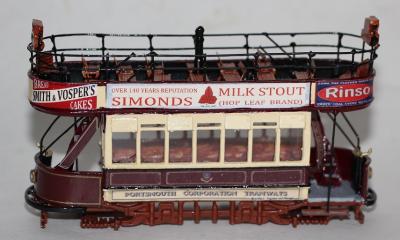 Our kit is based on Portsmouth cars 81-84.
They were originally built in 1890 by North Metropolitan Tramways.
Four of the cars were rebuilt by Portsmouth as electric cars in 1903.
Truck - ME24S10 or equivalent - - see OO gauge motors section of this web site.
For transfers for this kit, see KW 0061 Portsmouth transfers in the transfers section of this web site.