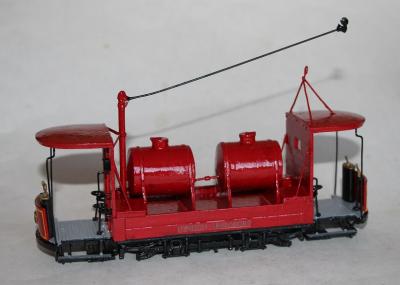 This kit is of LCC / London Transport class L/1 water cars / grinders 013 and 014.
These cars started life as stores vans with box bodies and Brill 21E trucks from class B passenger cars.
In 1925 they were converted into rail grinders, complete with water tanks.
Truck - MEO45D16 or equivalent - see O gauge motors section of this web site.