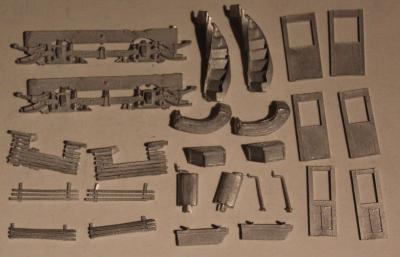 KW 906a Leeds Hamilton P22 tb add ons
Add on parts for the Andy Burrows 3D print Leeds Hamilton. This is for the trams that had Peckham P22 trucks with track brakes.
Includes stairs, upper deck end seats, partitions, truck sides, roof & platform.
These trams had garden seat style seats on the upper deck. These are not included, but are available separately either from us or from Alan Kirkman.