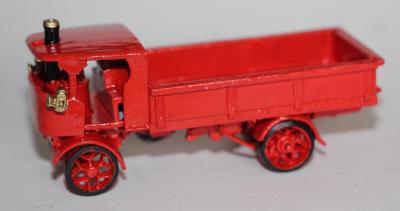 This kit is of the Sentinel Standard steam waggons. These were of the 'undertype' design – with the engine mounted under the floor.
The Sentinel Standards were built between 1906 and 1923. They were initially built in Polmadie and from 1916 at the Sentinel Waggon Works Ltd in Shrewsbury.
Over 4000 Sentinel Standard steam waggons were produced.
Unlike the Super Sentinels, these cars had open cabs with no windscreens and solid tyres.