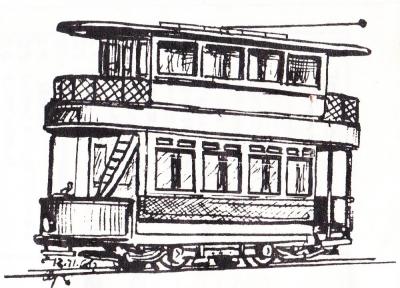 R424a Balcony Top 4 Window
This kit is of the standard 4 upper / 4 lower window Brush balcony top tramcars. Following on from the widespread use of open-top tramcars, a number of these cars had top covers fitted and a number of new balcony top cars were built. Some of the balcony cars retained the drop window frames in the lower saloons and these were to be found at Airdrie and Coatbridge (later Glasgow) 1085-1087; Birmingham and the Black Country (fitted with wing windows in the balconies over the stairwell) and Erith (later London Transport).
this is the ex-BEC kit
Motor - ME24S10 or equivalent.