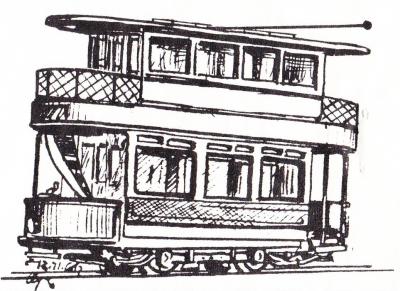 R424b Balcony Top 4/3 Window
This kit is of the standard 4 upper / 3 lower window balcony top tramcars. It was not long after the introduction of the electric open-top tramcars that the attraction to passengers of covered upper decks was evident and from 1904 onwards top covers were added to many existing cars or new cars received them from the outset. Partly to reduce weight and partly to retain the pleasure of riding in the open during fine weather the "balcony" top cover was produced. Many operators preferred the three window design of cover to match the lower saloon pattern whilst others like Leeds and Sunderland decided on the four window design which gave greater strength in construction for slightly lighter weight and therefore with less strain on a lower deck framework designed only for open-top deck weights.
This is the ex-BEC kit.
Motor - ME24S10 or equivalent