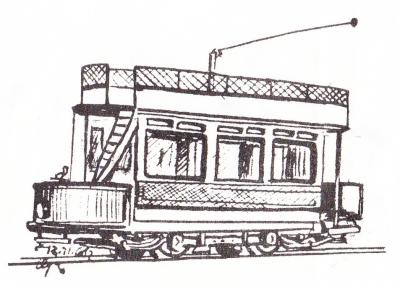 R426 3 Window Uncanopied car
This kit is of the uncanopied 3 window open top tramcars. From 1896 the British Electric Traction Co. Ltd. (BET) was promoting tramway systems throughout the British Isles and to reduce the cost per car BET adopted a policy of bulk buying. Many of the uncanopied cars were later rebuilt with extended canopied ends to the upper deck.
This kit will produce a model representative of the BET uncanopied cars manufactured by ERTCW of Preston, during 1900 and 1901. BET subsidiaries to operate these cars on the narrow gauge were Dudley and Stourbridge, South Staffordshire, Hartlepool, Poole (later Bournemouth) and Tynemouth. ERTCW delivered standard gauge cars of this design to Liverpool Overhead Railway, Liverpool, Oldham and Preston Corporations and Wolverhampton District Electric Tramways Ltd.
This is the ex-BEC kit,
Motor - ME24S10 or equivalent.